Distribution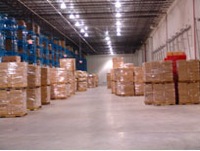 From Port to Warhouse to Customer, Glenway offers a wide variety of distribution options to fulfill your local, national and international shipping needs; drayage, cross docking, order processing, e-commerce, special projects and more.
SPECIAL HANDLING SERVICES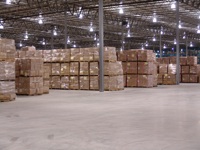 Our vast experience with merchandise distribution and familiarity with routing guides enable us to ship to wholesale and retail stores, warehouse facilities, private homes and distribution centers.  Our strong working relationship with the nation's leading carriers provides additional shipping discounts which we, in turn, pass on to our clients.
In order to minimize handling cost and reduce storage, Glenway offers the option to unload your merchandise and immediately reload it for distribution.
Glenway utilizes various technologies to satisfy customer orders.  We also can work with our clients to consolidate multiple shipments to a single destination, ship specific quantities to multiple destinations, or separate your items and ship them to multiple destinations.
Glenway's Warehouse Management System tracks all inventory and merchandise orders received and shipped.  Our Electronic Data Interchange (EDI) capability allows us to receive your client's orders electronically.
Glenway ensures that returned merchandise is correctly categorized and provides you with a detailed report to assist in managing your inventory.
Additional Handling Services/Special Projects
Assemby
Printing and Affixing Shipping Labels
Unpacking, Folding and/or Hanging Garments
Re-packing Garments in Boxes or Polybags
Removing/Attaching Sizing Tickets
Printing/Affixing Merchanside Labels
Add/Remove Inserts
Shrink Wrap Services
L-Bar Sealer
Additional Special Projects are available upon request.

From Port  to Warehouse to Customer