Shipping / Receiving
Shipping Services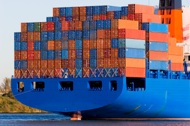 Our complete shipping services include keeping track of order routing times, documenting customer responses, managing appointment times, recording carrier arrival date and time, and more. Our policy is that all shipments are FOB Origin and drivers are required to count each load. We will not allow shipper load and count unless you have an agreement with your customer to do so. Orders can be shipped with packing slips or manifests if required. If your customer measures your performance in any way, we will
work with you to identify ways to improve your "scorecard".
We work with many nationwide shipping partners to provide you superior service at low cost.


Receipt Verification
Glenway's Receiving Department tracks the arrival of your merchandise.  Upon its arrival, we unload each container and verify the contents utilizing the provided packing slip and/or carton or pallet labels.  In addition, we identify damaged items prior to storage or re-routing for delivery.
Receipt Inventory Tracking
Glenway utilizes a sophisticated electronic tracking system for products and pallets received at our warehouse facility.  With this system, we not only manage our facility effectively but also provide
our clients with requested data through our Warehouse Inventory Management reporting. Upon request, copies of the receiving documentation as well as digital photos of the merchandise are available to our clients.
Our meticulous record-keeping accurately details product movement, including the tracking of charge-backs.
In addition, a quality control inspection may be conducted on your product line, if requested.

From Port  to Warehouse to Customer