Valentines Day
about > Glenway Distribution > Love Logistics
Why do businesses love Glenway Distribution?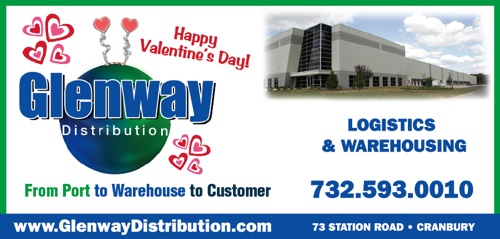 We love LOGISTICS! Glenway Distribution offers warehouse, distribution, transportation, and much more. Glenway Distribution has heart and can be the heart of your company's distribution needs.
Logistics managers looking for cross docking and order fulfillment services near the New Jersey ports – call Glenway Distribution, we can be your 1-stop logistics, warehousing, and distribution support. We also offer Value Added Services!

From Port  to Warehouse to Customer